/ PI / Paidia Institute*
PI is envisioned as an evolvable structure providing a flexible framework for artistic, academic and administrative activities in a field of playable systems, addressing them as both a distinctive technique and a significant social and cultural phenomenon. We focus on a play as a core strategy enabling a transition from restrictive-static or chaotic-anarchic to paidiatic states, which is also a key element in fostering spontaneous creativity and collaboration.

Play. The act of play is one of the self-justifiable functional capacities of being — playing subject experiences totality of (played) reality. Humans never stop playing, however type of play evolves dramatically from a "free-play" in an early childhood to reglamented engagements in the later years. Paidia turns into ludus which, in turn, inevitably leads to archos — forming a complete path from exploratory improvisations to manifestations of canon. Variety and versatility of play structures provide an extremely fertile opportunity for acutely relevant research and creative projects.

Creativity. Ability to play is a primary condition of creativity which is one of a key dicta of contemporary, so called "post-industrial" political discourse, coagulating lately into policies of Lisbon2010 an subsequently serving as a formative strategy of the ideology of creative economy. Ideology itself — as an act of denomination — shares its semantic anatomy with play, ranging from a flexible system of widely
accepted values to a rigid, bipolar structure of propaganda. Development of awareness and sensitivity to concealed forms of play rooted in most of the aspects of public and private lives and enhancement of ability to create socially and/or aesthetically active playable systems is one of our primary targets.

Technology. While converging on play we also desire to address the role of téchnē as it manifests itself in play as well as in a broader artistic and social context. Researching, recreating, and reflecting upon technical systems especially the ones that effectively shape current social structure is our thematic terrain and our modus operandi. Technocultural milieu is being subjected to the demands and desires of the market and exploited as a fertile ground for ideology of creative industries. Casting a critical eye on the politics of interactivity and innovation and fostering creative practices leading to socially responsible and original usage of technology is a necessary stand in order to preclude an otherwise inevitable slide into commodification of the mind. Technique is a key articulative circumstance of culture, however techne is being routinely opposed to ethos — an unfortunate circumstance indicating a rift in an existential fabric of society — instead of opposing technical to ethical we seek to compose them. Moreover, we believe that sensitive and responsive use of new technologies will promote development of new consumption-neutral social practices.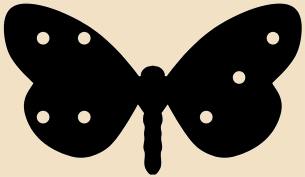 picture by zil lilas

* The name Paidia draws on an ancient Greek paideia (παιδεία), which means education or/and learning and is a tribute to the term paidia coined by Roger Caillois and referring to unstructured and spontaneous play.

PI was founded in Cologne, november 23rd 2009.

http://paidia-institute.org

RE-playable: Remixing, Referencing, Reaction, Reworking and Recreation as strategies in media / 2012-2-28 / The Interdisciplinary and Collaborative Practices Cluster @ University of Hull, Scarborough Campus / online under: http://www.icpcluster.org/
/ Interactive laboratory & talk with and by Paidia Institute: Zilvinas Lilas, Tincuta Heinzel, Lasse Scherffig, Susanna Schoenberg, Björn Theis.

Dislocations 2012 Laboratory on revealing, scanning, expanted audio-visible making of environments, objects and territories conceived and curated by Paidia Institute Cologne (Jonas Hansen, Lasse Scherffig, Susanna Schoenberg) with the participation of students from KHM Academy of Media Arts Cologne, EESI Poitiers and Angouleme, Sint-Lucas Ghent. November 4 – 11, 2012 hosted and produced by Noarte, San Sperate, Sardinia http://paidia-institute.org/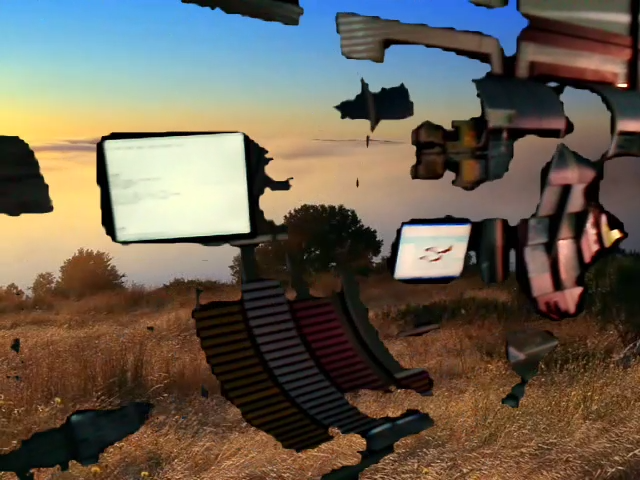 Dislocations 2014: the laboratory of Migrating Art Academies took place 13-22 March 2014, San Sperate, Sardinia, Italy.
There is a variable and variable oriented distance between the perceiving subject and its environment; to extend, reflect and differentiate possibilities of action in relation to perception and cognition of pieces of the real, will be the aim of this territory-based laboratory. The search of emerging shapes of unknown structures and phenomena, the design of synesthetic effects, the work on multi-dimensional translations was part of the assignment of the interventional program.

Noarte Paese Museo hosted the Migrating Art Academies laboratory Dislocations addressed to young emerging artists in order to experience San Sperate together with Susanna Schoenberg and Thomas Hawranke, from Paidia Institute. As an association of artists and researchers focussed on the interactions between virtual and material spaces and the possibility of action and creativity "in between" of them, Paidia Institute proposed this laboratory with a strong vocation for field work.
The laboratory offered both theoretical and media-related suggestions, included excursions and production support for a final projects presentation at the local Museo del Crudo.
Dislocations is organized by Noarte Paese Museo http://www.paesemuseo.com in collaboration with Paidia Institute http://paidia-institute.org/ (Cologne, Germany). The laboratory is supported by European Commission Cultural Program and Nordic Foundation. Migrating Art Academies is a network for innovation and exchange in arts teaching and research.


Dislocations 2014 participates in C.A.R. Contemporary Art Ruhr , opening Friday, May 30th in the SANAA building of Zeche Zollverein Essen, http://www.contemporaryartruhr.de/. The presentation involves workshop participants Günter Bauman, Dina Boswank, Tatiana Efrussi, Audrius Mickevicius, Gaile Pranckunaite, Ivana Sidjimoskva, Natasa Siencnik, Daniel Wolter and is curated by Thomas Hawranke and Susanna Schoenberg. Dislocations 2014 was realized by Paidia Institute in collaboration with Noarte Paesemuseo, http://www.paesemuseo.com, as an artistic and cultural project for the international platform Migrating Art Academies, http://www.migaa.eu/. C.A.R. Contemporary Art Ruhr, May 30th – June 1st 2014 opening Fri 8 pm, Sat and Sun 11 am – 7 pm. Welterbe Zollverein, SANAA building Gelsenkirchener Strasse 209 45309 Esssen