Room Nr.201
Remote reconstruction of the room Nr.: 210 of the Section C2 at the Rokiškis psychiatric hospital.
Using the universal principle of information storage and transfer (no information can be lost in the universe), as a starting point, this project approached restricted zones as a challenge to get them opened up. Rokiskis psychiatric ward (where outside visits, usage of rulers, smart phones or optical recording devices is strictly forbidden) is definitely one of such places.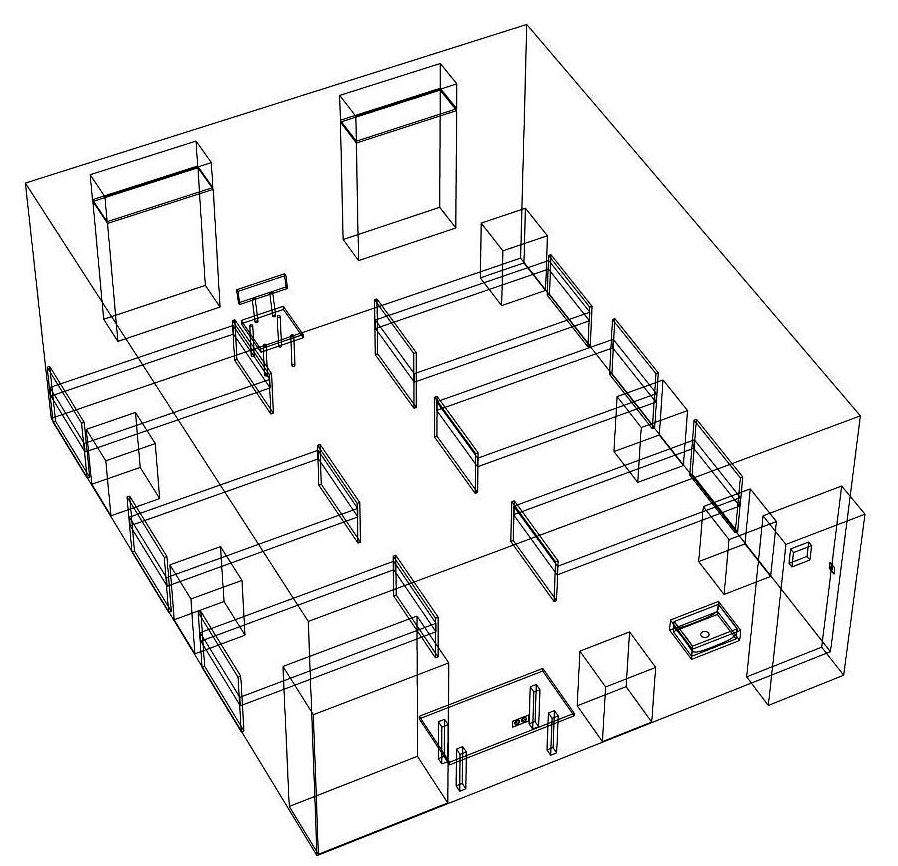 Measurement was done entirely with a pack of Pall Mall cigarettes (about 88mm long) as a measuring unit and transmitting the numbers throughout the course of several days via SMS text messaging protocol.