White noise, 2012, video installation, loop.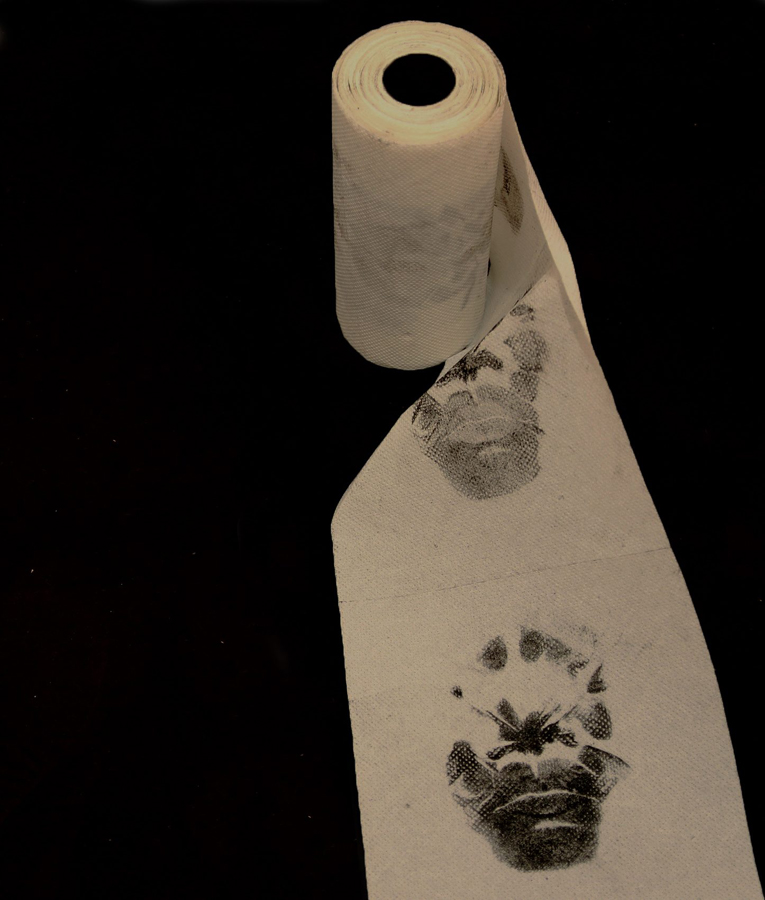 "In White Noise (2012) Gur continues the exploration of her self-perception, refracted through a prism of Otherness, into the realm of contemporary art practice as it relates to art historical production Gur makes imprints of her black, charcoal colored face on paper towels, photographs them, and then creates a video showing one printed portrait per frame. In a 25-second loop, she exposes the evolution of the image, from its status as religious iconography to its mechanical reproduction, its pairing with movement, and its more recent digitalization and distribution, while still reinforcing the individuality of each print." Text by Hili Perlsohn, taken from the article Ways of making visible.
A short extract from the video.
Dawn till dusk, 2012,White noise was shown during the exhibition Dawn till dusk together with the video works