The ministry of communication (Panoramas) 2011, a site spesific project, consisting of several video and audio installations. The work was created for a specific location. It resides in a room full of windows at the upper floor of a building located above the israeli ministry of communication in jerusalem which is responsible for regulations in media. During the group exhibition, All of the 24 windows in an exhibition room were blocked. On those I project a grainy video of jerusalems panoramic view that was shot from the buildings roof top, similar to the view hidden behind the boards. The landscape is sliding constantly, as if it revolves the building in a loop.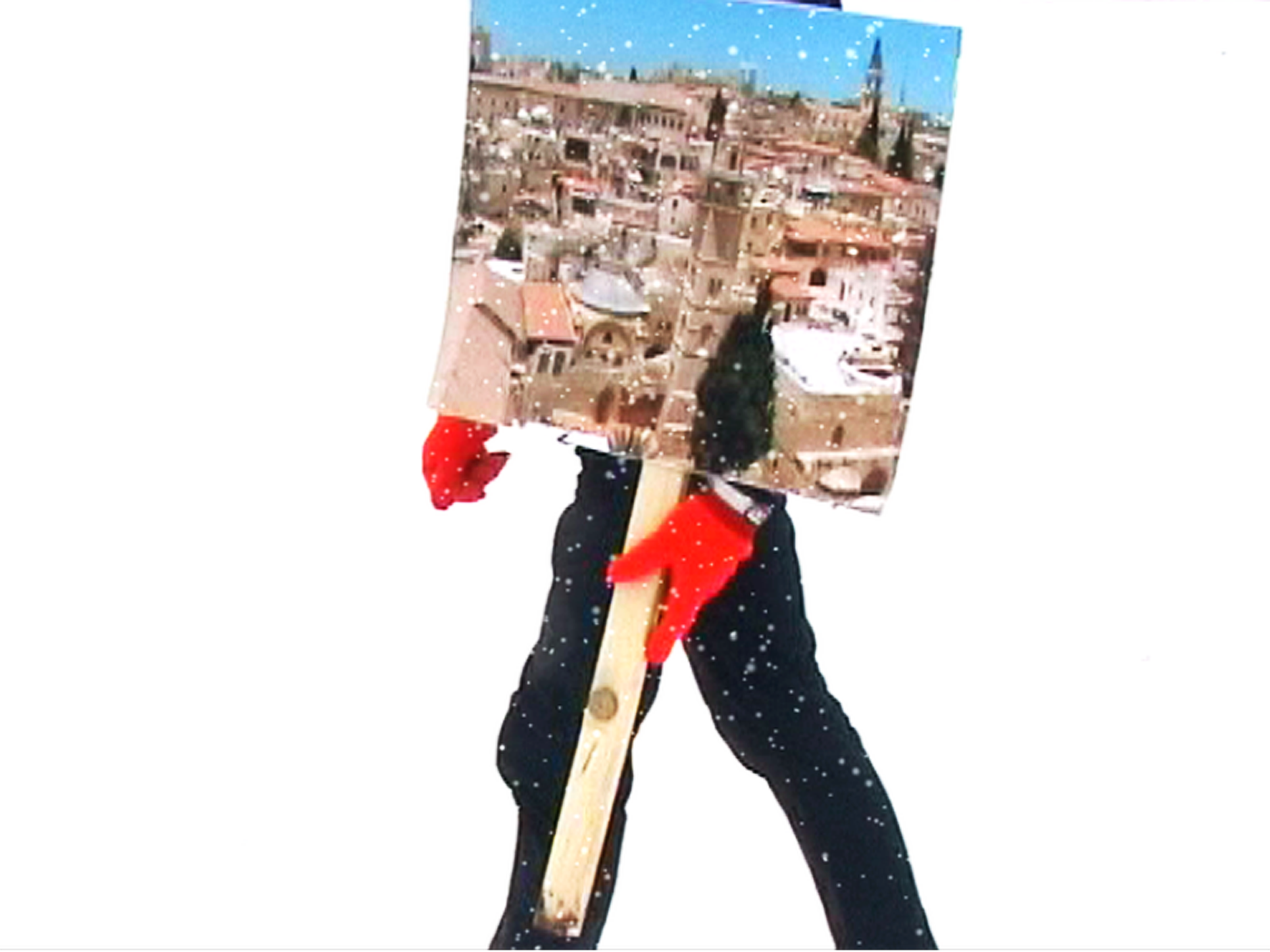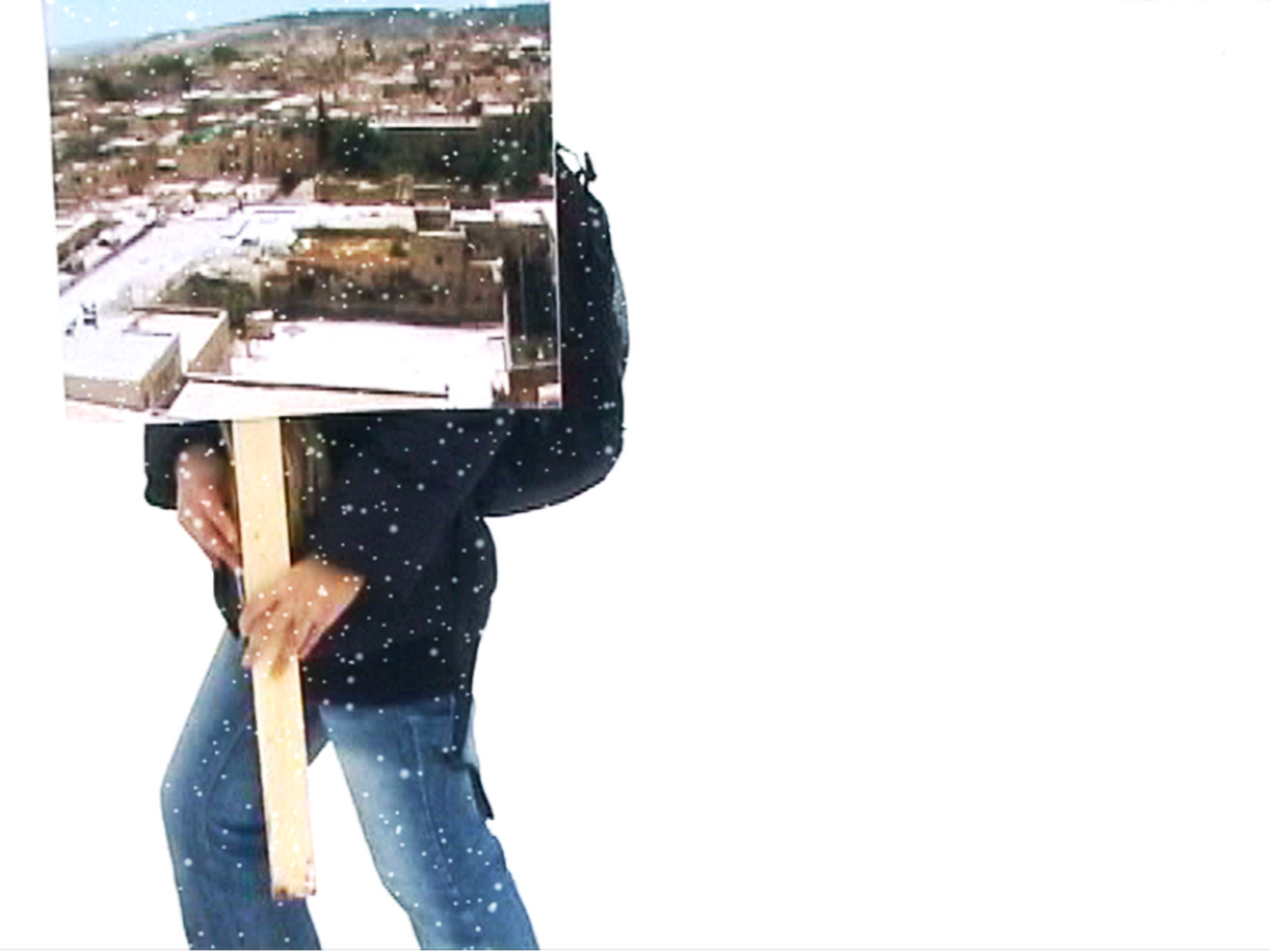 A snowy winter day. Marchers are holding signs that are assembling, alltogether the city´s panoramic image. They are walking in circles while surrounding the camera repeatedly.
Four television sets are positioned in circle on the floor, leaning on sticks. The marchers walk between them simultaneously, leaving one screen and entering the next in a continuous circle, hidden behind signs and flickering snow.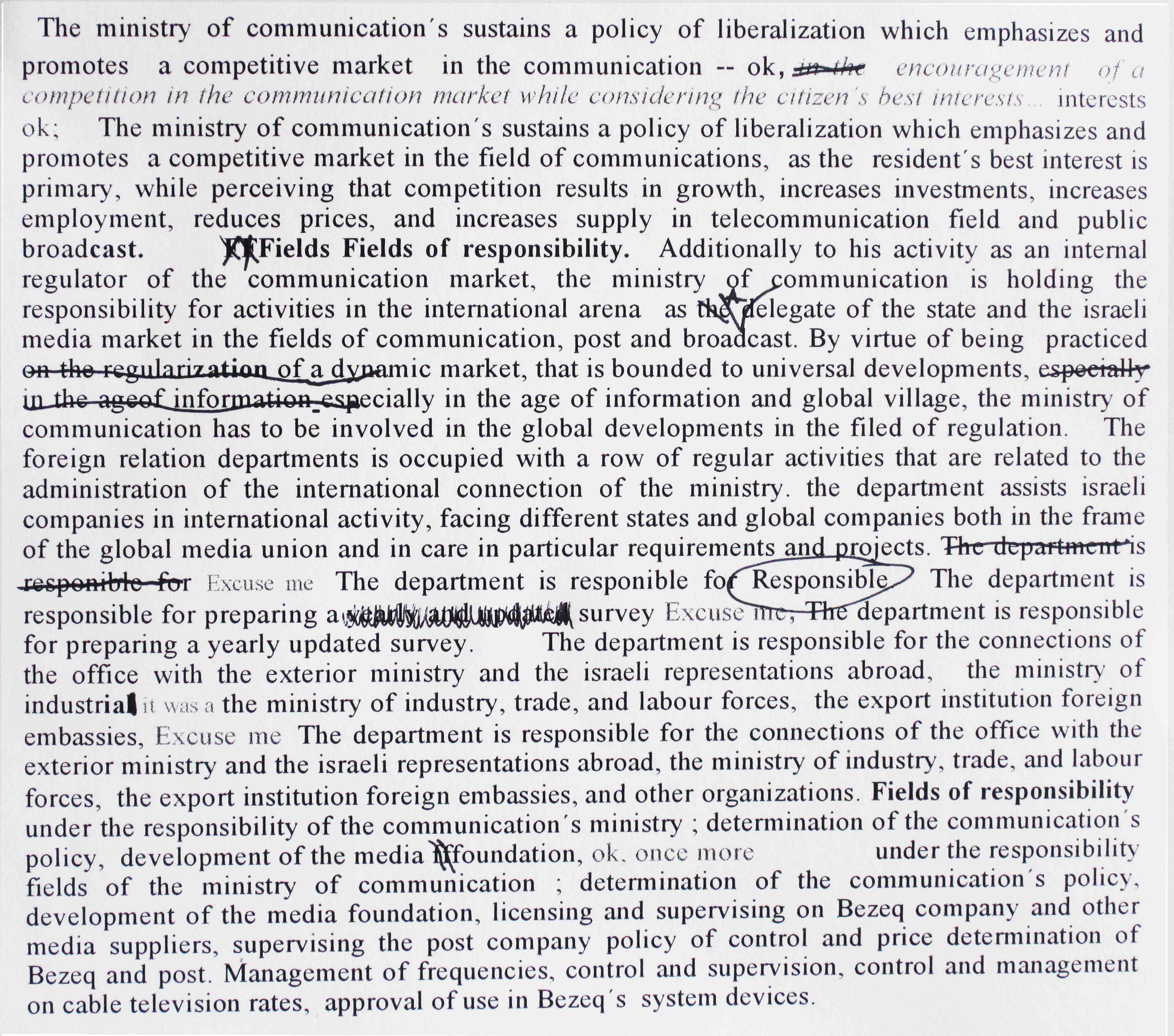 Audio, 2011, shown above; its translated script. A radio announcer fails to pronounce a text read by her for the first time. It is taken from the ministry of communication's official statement regarding promotion of privatization and liberalism.