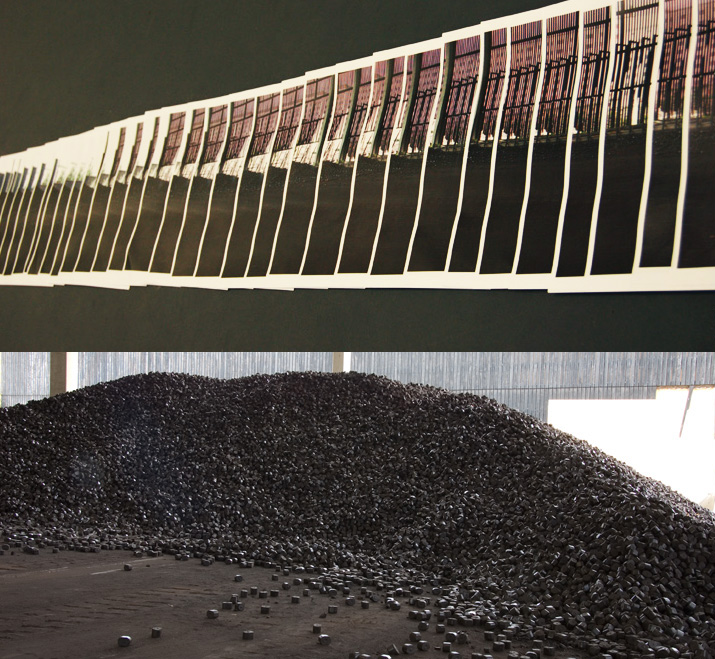 Coil Horizon, 2009, Installation/photographs.
Above: 100 A4-sized pictures, in a row on the floor. Below: a detail, single picture of the warehouse i was photographing.
Every picture was made as a slight camera movement distinguished it from the former one. All together it is a documentation 200 degrees rotation i made in the coil warehouse, translated into a linear movement in the exhibition space.