Fields, (Public art) 2020.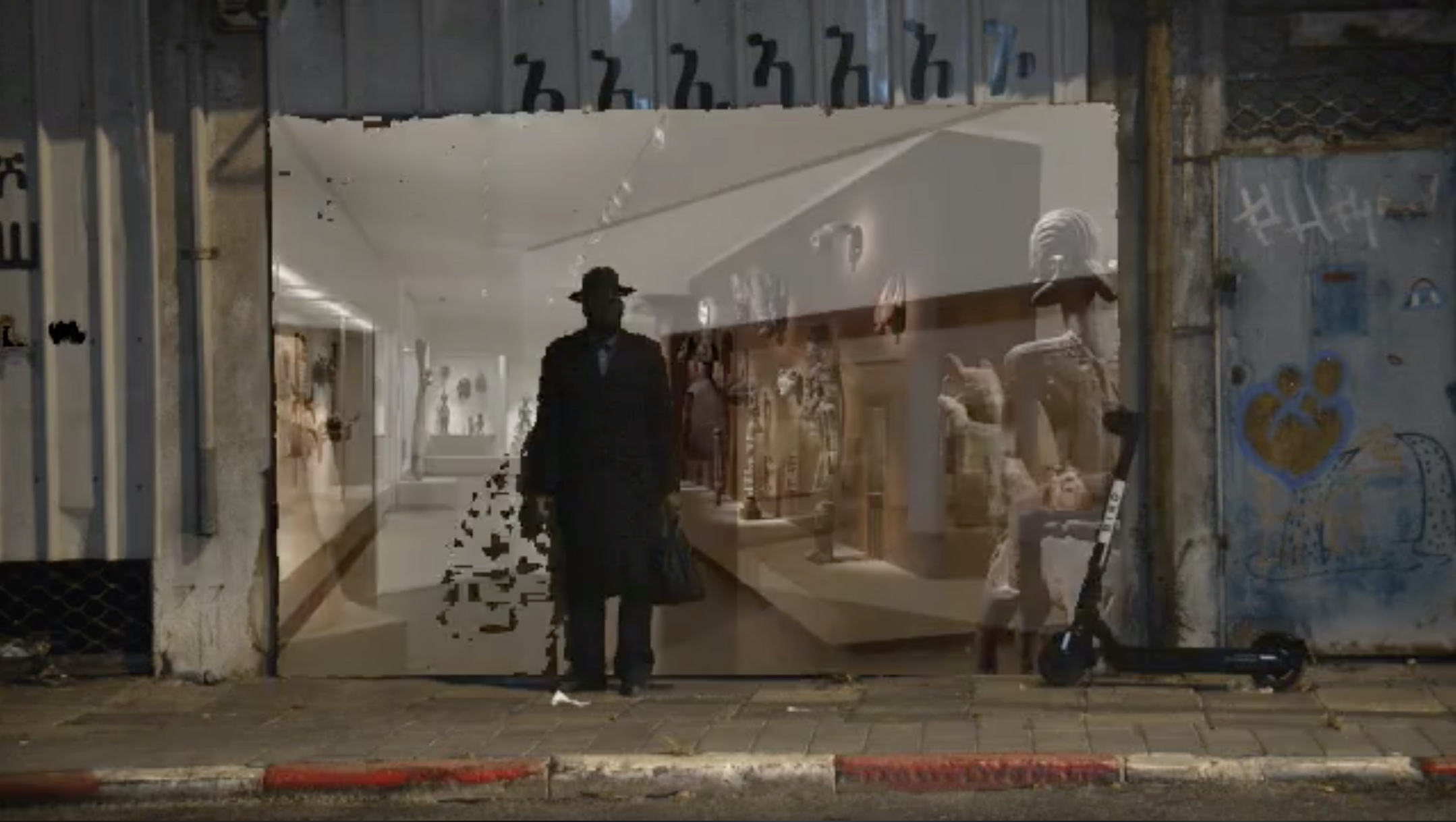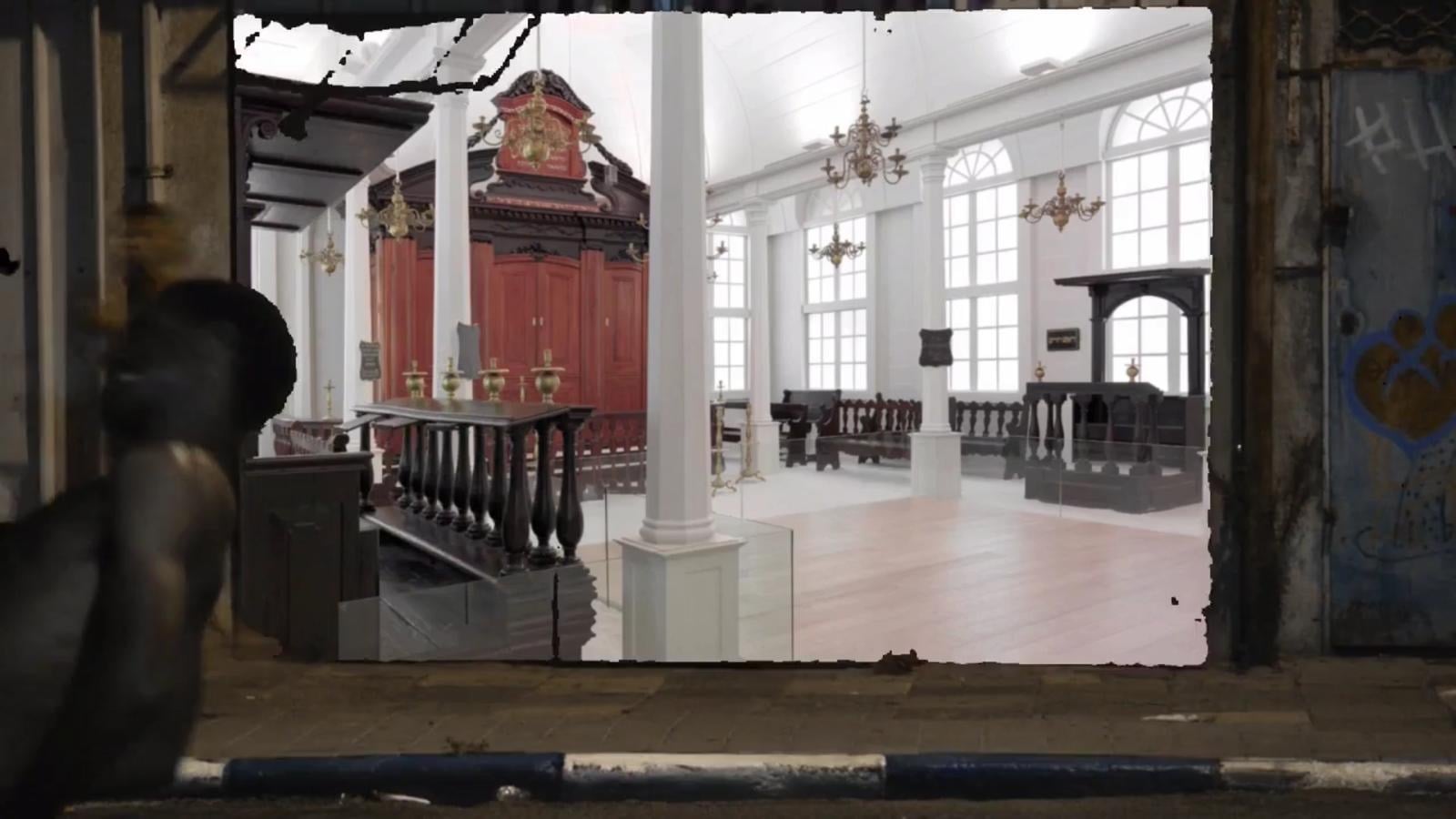 Above, Installation views.
Fields, 2020, Interactive installation.
The video installation uses a green screen located on the street in south Tel Aviv, opposite the 1:1 Center for Art and Politics. A live camera films the street and the green background that is simultaneously replaced by images of an exhibition space in Israel's Museum, and the result is streamed in real- time and projected in the 1:1 exhibition space. Passersby that walk by the green screen will see themselves "inside" parts the spaces if they look into the 1:1 centre through the front window that separates the exhibition space from its neglected surroundings. The real-time photographic action is characteristic of the surveillance and monitoring strategies of both museum spaces and and crime ridden public spaces. This intervention seeks to challenge the separation between art spaces and the streets, and to confront participants with the experience of observing themselves and being observed in these two different spaces.