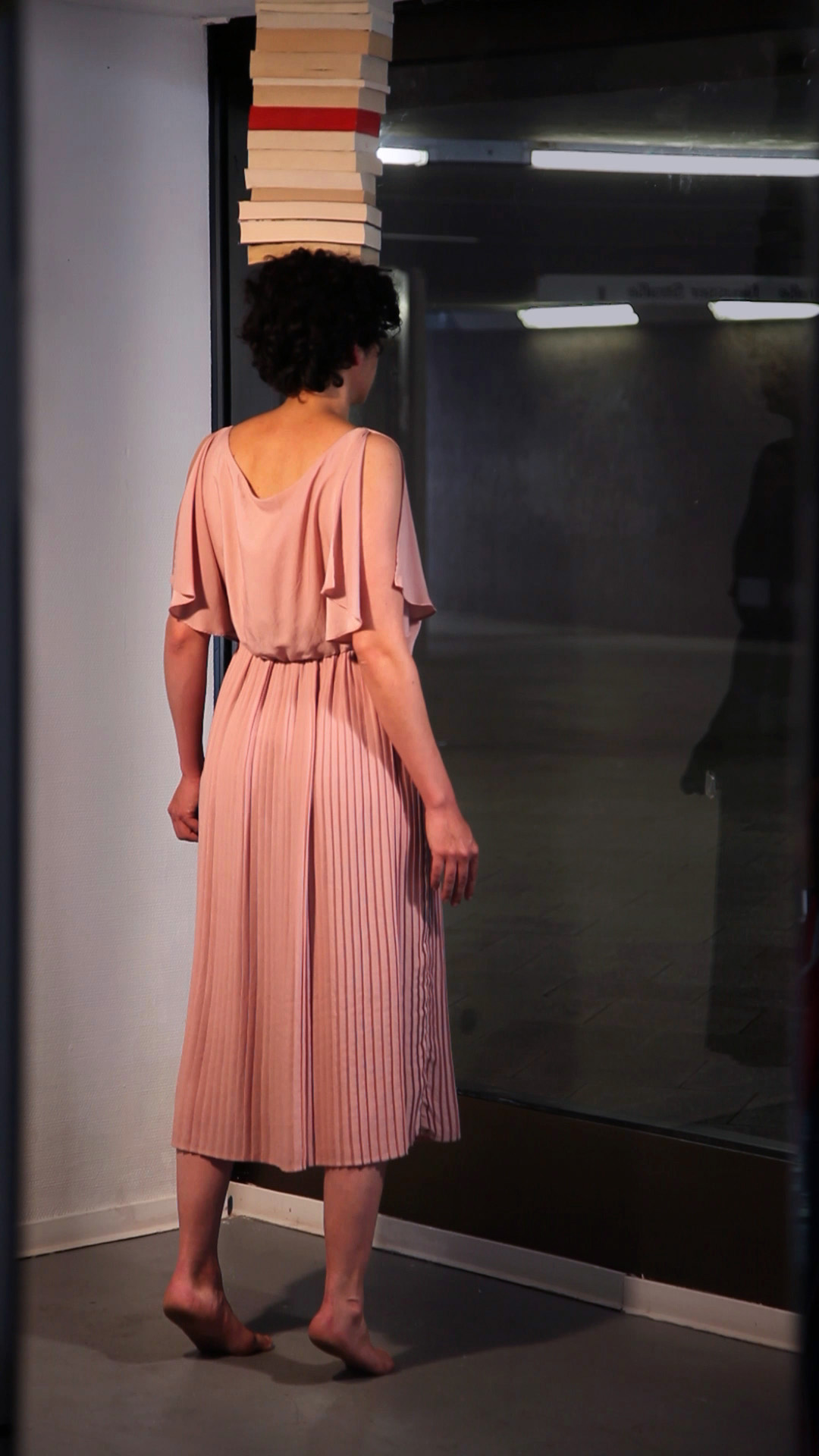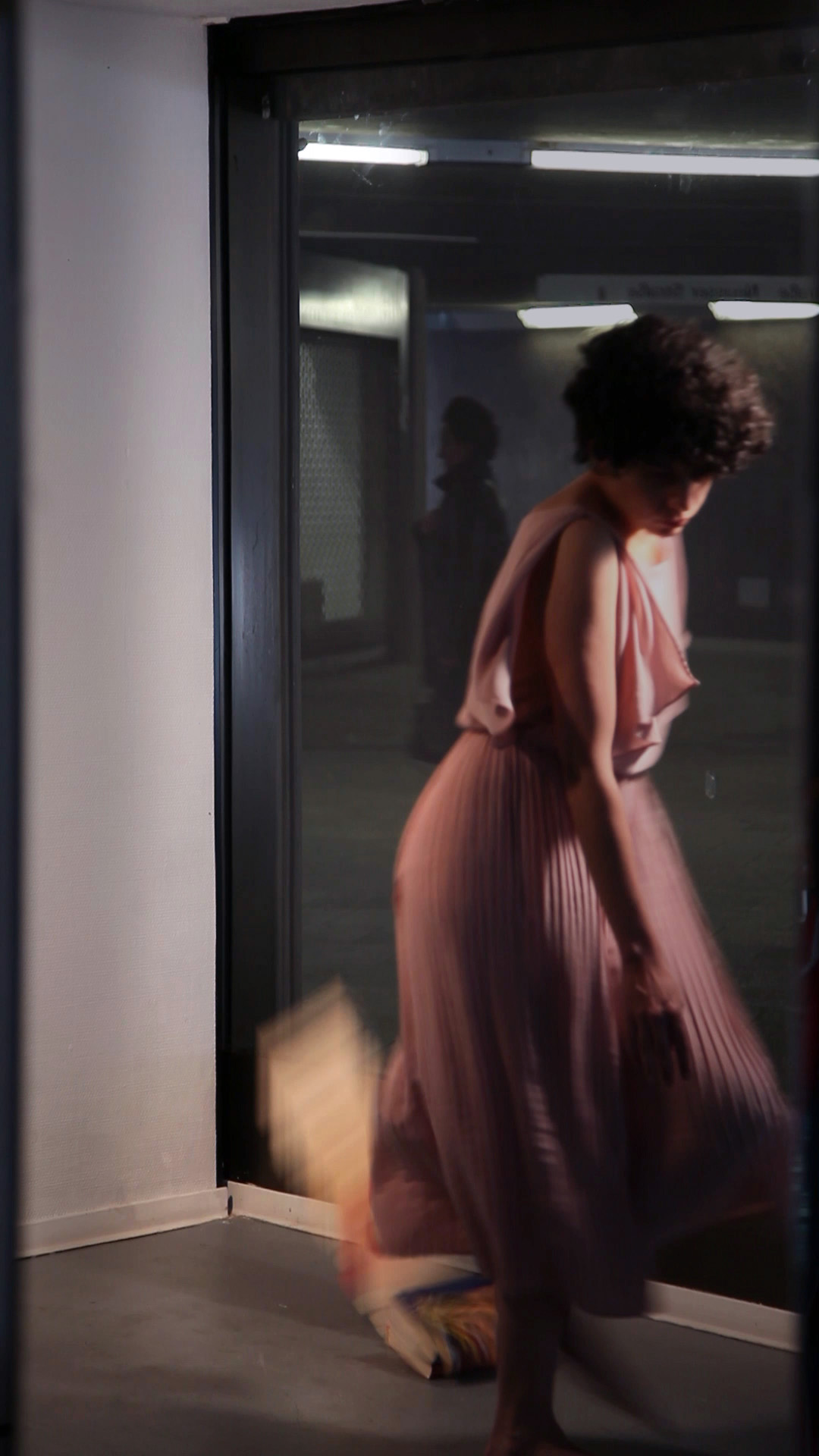 Caryatid, 2011, video Installation/ mixed Media.
I am facing a display window of a former boutique. I stretch up while standing on tiptoes, with a stack of soft cover novels on my head that are pressed up to the ceiling. I stand as long as I can and then ´collapse´ and abandon my roll.
I am reflected on a mirrored column, which is placed in the center of the room. This mirror is being filmed during my action. The video is projected on the very same column part of it is casted on the wall behind the column.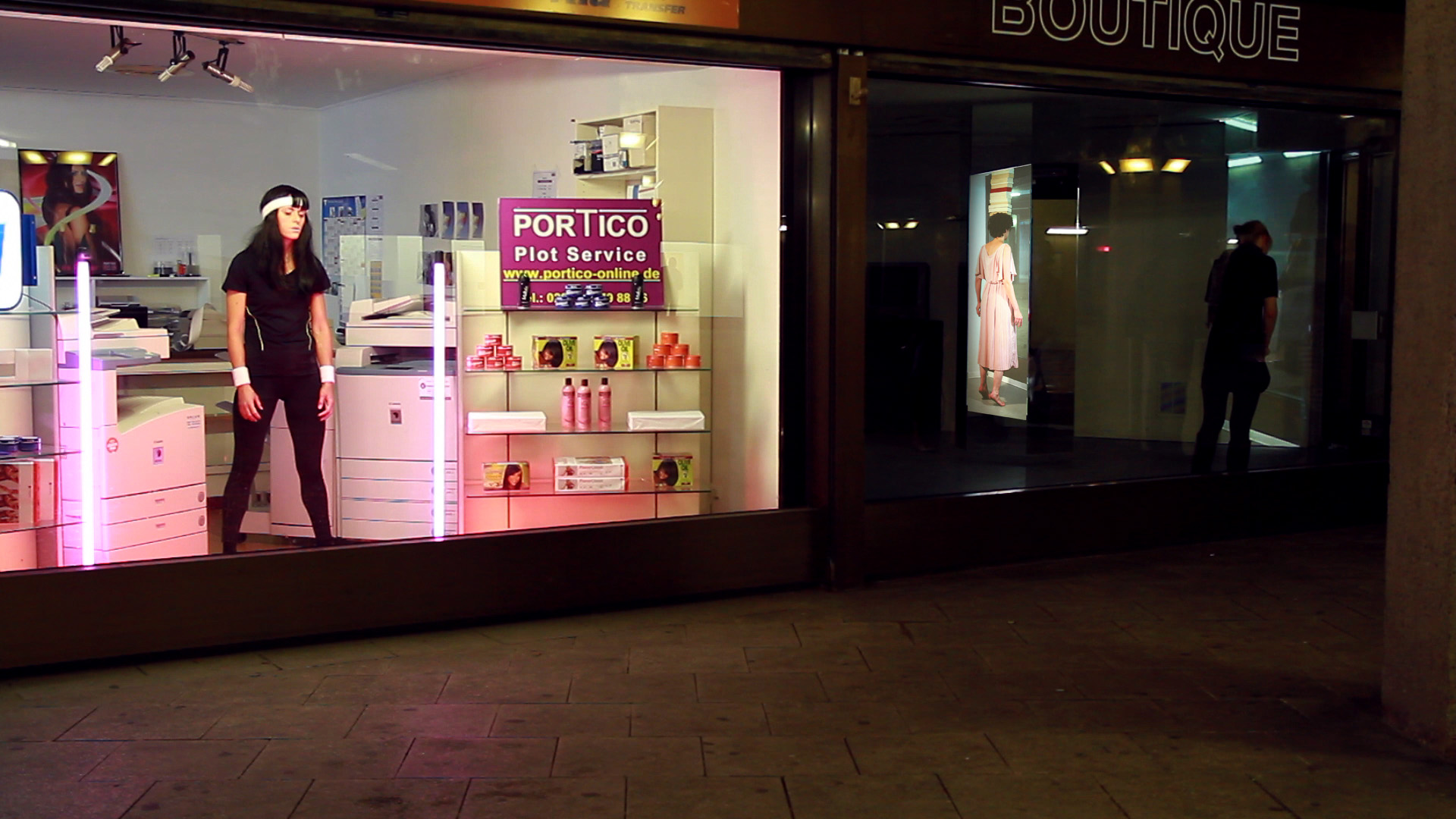 Caryatid is one of the artworks shown in the Museum of undead Labour and was produced as a co- operation with the artists Aino Korvensyrja and Kym ward and held in a former boutique in Ebertplatz passage, Cologne, Germany. The museum showed site specific artworks that regarded performative acts within existing architecture.